FBackup is a FREE file and folder backup utility that will allow you to backup your files and folders on a regular schedule (daily/weekly/monthly).

FBackup is a FREE simple backup program that allows you to backup and restore your files, documents, and pictures on a regular bases. It is always good to have backup copy of your personal documents and files on an external drive in case your main drive crashes or becomes unusable to you and FBackup will allow you to schedule a backup regularly
(Daily/Monthly/Yearly) or run on demand.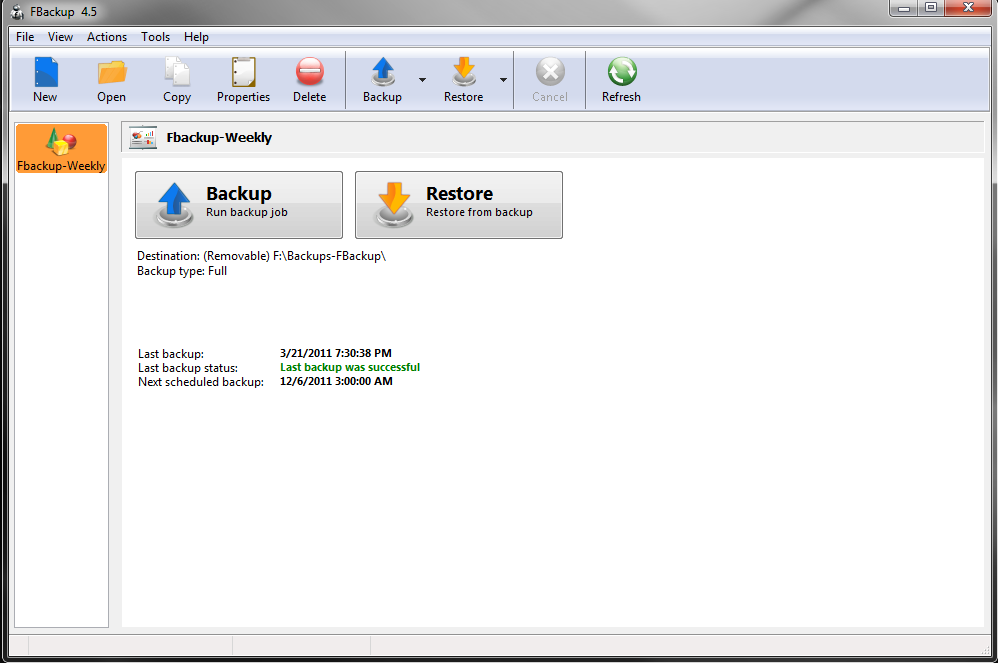 ---

Video Tutorials of this FREE backup program were created to demonstrate how this program works and gives you enough information to let you decide for yourself is this is something that would help make your life easier.


---